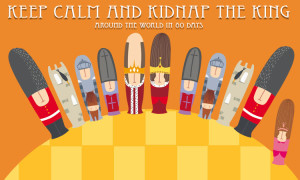 Around the world in 80 days
(with apologies to Jules Verne)
A Play in English directed by Riccardo Colombini.
Written and performed by The English Club Theatre workshop members:
Elisa Biffi – Fabio Biffi – Elisabetta Campana – Nick Garavaglia – Linda Malini – Serena Mannino – Marcelo Mendes – Helen Pitt – Enrica Torretta – Elisabetta Travet
15/4 – ore 21, sala consiliare (vicino alla biblioteca)
Via Fornaroli 31 Magenta.
Offerta libera
This content is restricted to site members. If you are an existing user, please log in. New users may register below.