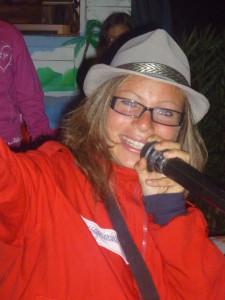 "English in Scena" is an unusual theatre performance full of surprises.
Created by our guest member Serena Mannino, the aim of this project is to give people the possibility to practice, increase and develop their knowledge of English through theatre.
For centuries theatre has given men the possibility of pushing their limits to discover something new about themselves and their surroundings. That is what we are going to do during this evening at the English Club: we are going to become part of a simple but entertaining play; we are going to be audience and actors at the same time.
Serena usually performs in schools but has accepted to share her new adventure with us. Don't be shy!!Come and join us in the magical atmosphere of theatre!!
This content is restricted to site members. If you are an existing user, please log in. New users may register below.