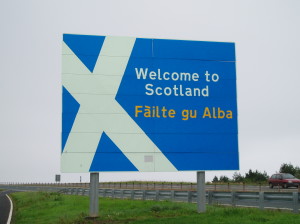 Our friend Doreen McLean  is an authentic SCOT!
Come and get to know the legends, the landscape, the language and, of course,  the people.
You'd be surprised: some very famous people were born in Scotland. Because if it hadn't been for the Scots we wouldn't have television, we wouldn't have penicillin and we wouldn't have light bulbs!!
Let's have an imaginary journey to Scotland, the land of Macbeth , Braveheart and Nessie the Loch Ness Monster .. and many others. Let's see what you know and what you don't know! And if you're very good you might get a 'wee dram'……… what's that?
Find out during our next meeting at 9pm on Wednesday 21st May in Casa Giacobbe as usual!!!