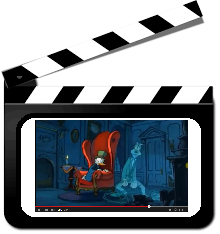 Charles Dickens was born in England in 1812. He died in 1870 and is buried in Westminster Abbey. When he was 12, he worked in the blacking factory and on Sundays he would visit his parents, in prison for not paying their bills. At 15, Charles got a job in a lawyer's office, but he hated it. In fact, in his books he makes most lawyers horrible characters! In 1846 Dickens became editor of the Daily News newspaper. He did not like being told what to do by the owners, so in 1850 he started his own magazine, Household Words. Now he could write what he liked.
Dickens lived through the industrial revolution and wrote about how life was changing, especially for poor people. He was inspired by real life situations. People all over the world know Oliver Twist, Scrooge and David Copperfield, even if they have not read the books in which they appear.
Many of Dickens' stories came out in weekly or monthly parts, as serials. Each month people would eagerly await the new chapter in his story. In Victorian times, there was no radio, no television, no internet, no cinema. People read lots of books. Readers liked long stories, to pass the time. Children had their own books too.
Dickens sold his first story in 1833, under his pen name 'Boz' but his first big success was The Pickwick Papers a humorous book written 1837, the year Victoria became Queen. Oliver Twist also came out in 1837 and, on the contrary, was a sad tale about an orphan boy who is sent to the workhouse. Oliver ends up in the London underworld, in a gang of thieves led by Fagin.
In 1843, Dickens wrote A Christmas Carol, one of his most famous stories. In it, we meet the miser Scrooge and three ghosts. People started saying 'Merry Christmas' much more after A Christmas Carol was published and they also started sending Christmas cards by post.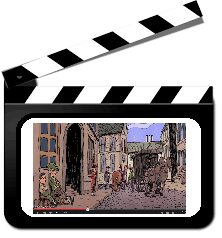 But what about 1859? Well in that year Dickens wrote 'A Tale of Two Cities' set in the late 18th century. The two cities are London and Paris and Dickens writes about both the industrial revolution in England and the French revolution in France. It is filled with adventure, love and terror and transports the reader to a time of political upheaval and solutions by the guillotine. The novel is not quite as well-known as others but the incipit is considered one of the best ever written:
"It was the best of times, it was the worst of times, it was the age of wisdom, it was the age of foolishness, it was the epoch of belief, it was the epoch of incredulity, it was the season of Light , it was the season of Darkness, it was the Spring of hope, it was the Winter of despair."
"Era il tempo migliore e il tempo peggiore, la stagione della saggezza e la stagione della follia, l'epoca della fede e l'epoca dell'incredulità, il periodo della Luce e il periodo delle Tenebre, la primavera della speranza e l'inverno della disperazione".