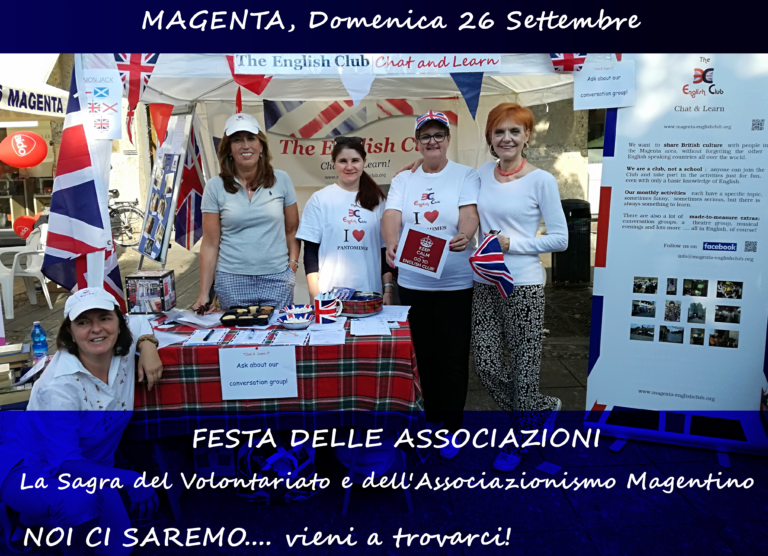 Good News for all the Magenta Associations.
The much loved Festa delle Associazioni will take place in Magenta on Sunday 26TH September.
It has been moved to Piazza Mercato to make it easier to apply the Covid regulations but it's a positive sign and The English Club is happy to participate.
So if you want to find out about our conversation and theatre groups or just the general events then come and visit our stand!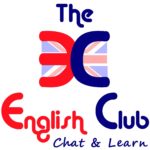 The Club
Our aim is to share British culture with people in the Magenta area, without forgetting the other English speaking countries all over the world. We are a club, not a school;  anyone can join the Club and take part in the activities just for fun. Even with only a basic knowledge of English. Our monthly activities each have a specific topic , sometimes funny,  sometimes serious, but there is always something to learn. There are also a lot of  made- to-measure extras: conversation groups, a  theatre group, musical evenings and lots more …. all in English, of course! follow us on