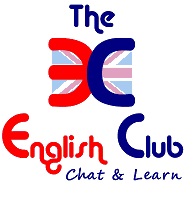 Friday May 20th:


As you may know we are preparing a new English Club theatre performance after two long years. In English, of course.
This year it's a Murder Mystery and the actors  have been working hard for months to make it a show you will never forget.
In fact, it's "A Show to Die for " ( which is the title ! ) . So please come and investigate at
CinemateatroNuovo in Magenta on Friday 20th May 2022 at 9:00 pm
Click on this link to prebook seats and we will contact you to arrange delivery and payment. It's only 5€ per ticket!  
For more info you can send an email to
info@magenta-englishclub.org  or  Whatsapp 3482613328
See you soon!

Helen


——- We deliver  our Gazette to keep you updated about the Club activities! Follow us on Facebook and visit our web site www.magenta-englishclub.org for more information.